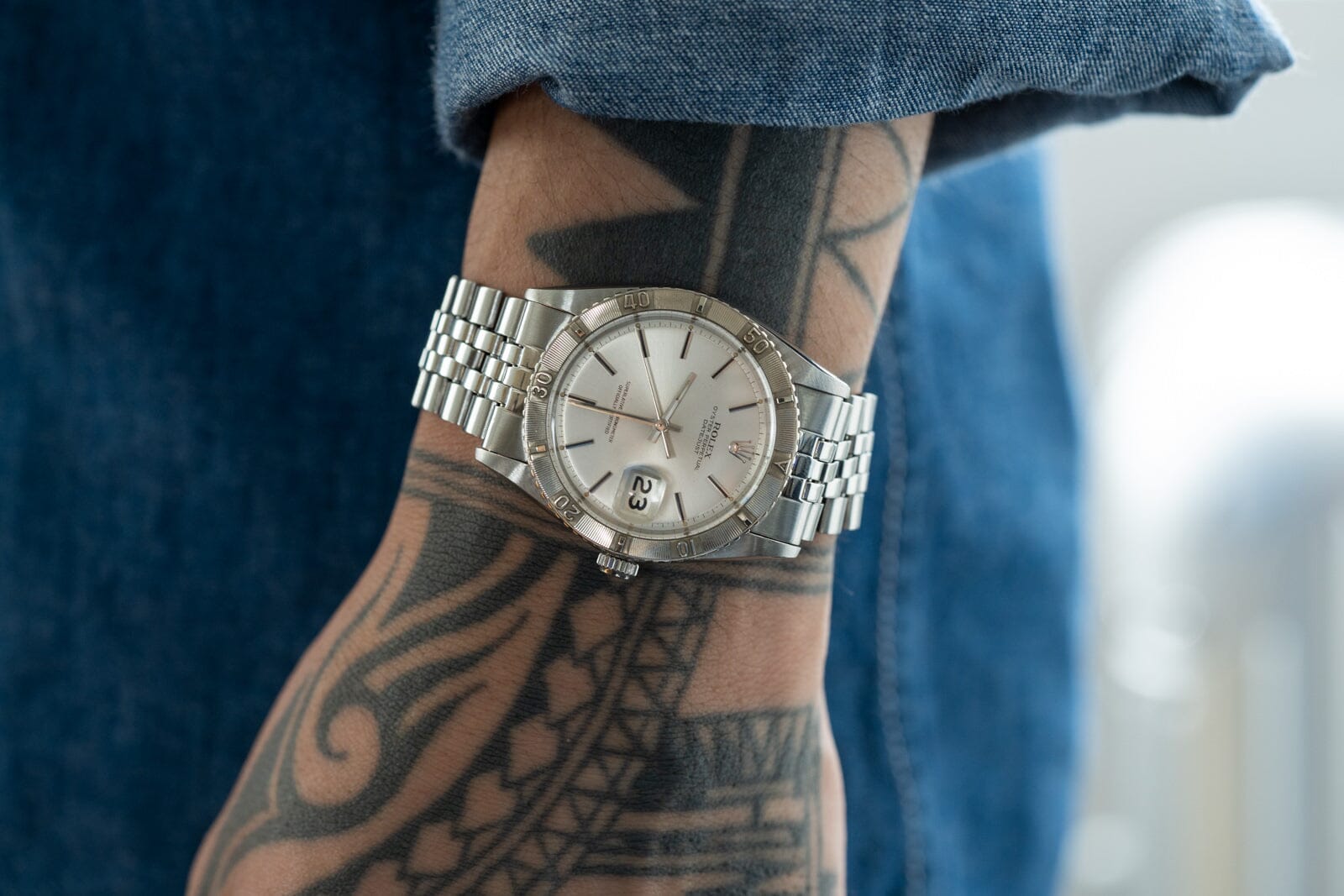 SOLD ROLEX OYSTER PERPETUAL DATEJUST 1625 "THUNDERBIRD"
Rolex Oyster Perpetual Datejust Ref.1625 Thunderbird p>
ROLEX OYSTER PERPETUAL DATEJUST 1625 "THUNDERBIRD" p>


Sold out. thank you.

You came to the store and purchased it.

At first, I was thinking about Rolex Cellini, but as a result of talking about various things and thinking about various things, this Datejust (Thunderbird). p>
p>
After all, Datejust is cool, isn't it? p>
I think that vintage datejust is quite suitable for fashionable people.

If you have any questions about vintage watches, please feel free to contact us so that we can propose the most suitable one. p>
Watch Review
Citizen's highest peak mechanical watch in the 1960s is this Chronomaster. This watch, which is ranked as the highest rank among domestic watches at that time, was manufactured from October 1...
Read more
SOLD
SOLD TISSOT CHRONO JANEIRO Z199
TISSOT CHRONO JANEIRO Z199 is sold out. thank you. I received an order from the Web. It's hard to find a 38mm chronograph. A refreshing atmosphere when matched with summer casual as s...
Read more