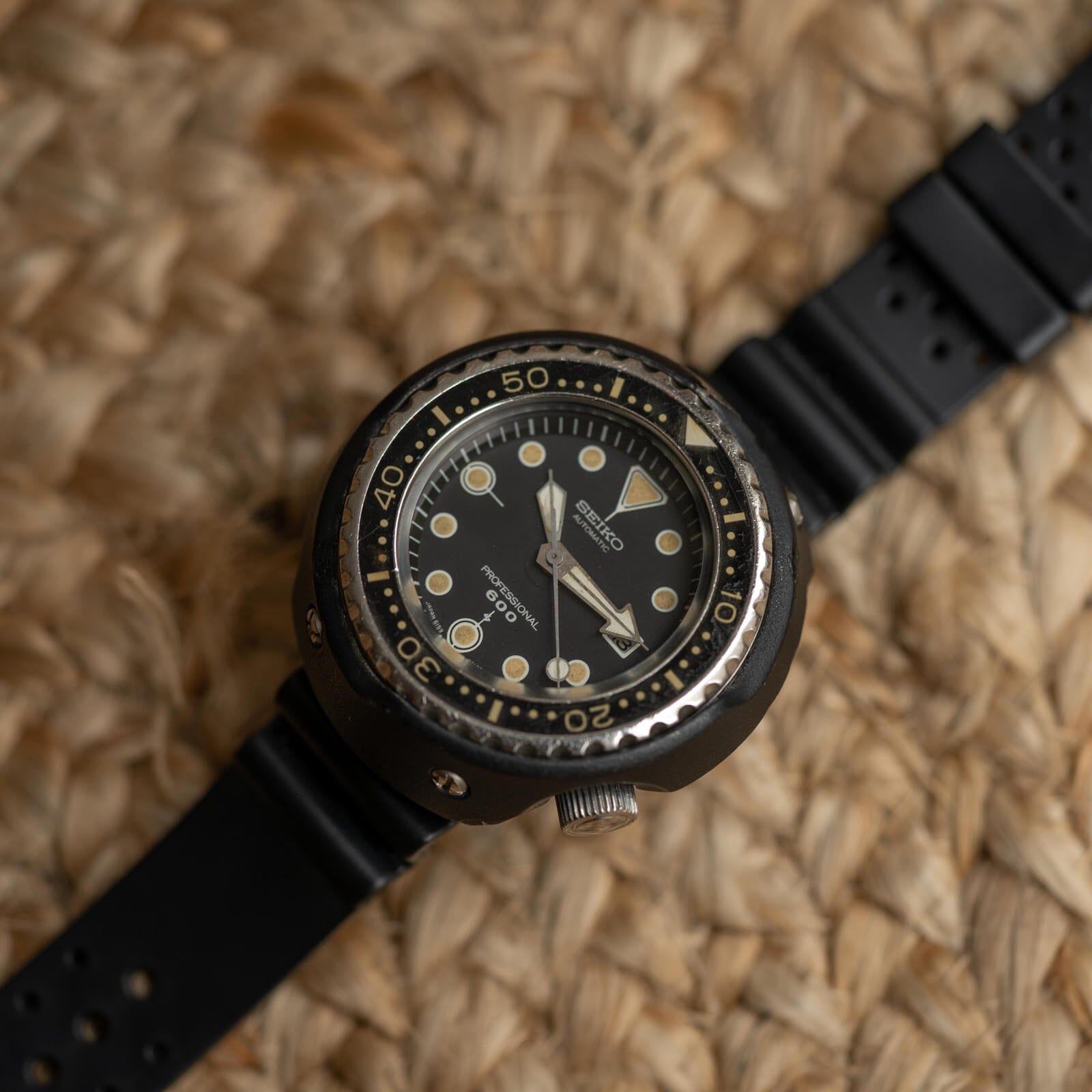 SEIKO PROFESSIONAL DIVER 600M 6159-7010 TITANIUM "TUNA"
Seiko 600m Diver 6159-7010 Automatic winding / SEIKO 6159-7010 600m Diver Automatic is available.
p>
Seiko Professional Diver 600m released in 1975.

This is a full-scale diver's watch with a one-piece structure and 600m saturated diving specifications that uses titanium (titanium) for the case for the first time in the world.
The case diameter is about 50mm, which is the size of the appearance, but because it is a titanium case, it does not feel as heavy as the size when you bring it. p>
The design with the crown at 4 o'clock is also interesting, isn't it? Since this is a model for professional divers, it is designed so that the crown does not get in the way and it is comfortable to wear. p>
This 600m diver is said to have anti-magnetic performance in order to meet the demand of divers at that time to perform welding work underwater. p>
The movement is also the same 36000 vibration high beat specification Cal.6159B (self-winding) used for Grand Seiko (61GS).
p>
The SEIKO (Seiko Museum) page has the secret story behind the development of this 600m diver, so if you are interested, it will be interesting to read. p>
An important watch that changed (made) the history of diver watches. p>
I'm attracted to watches with stories. p>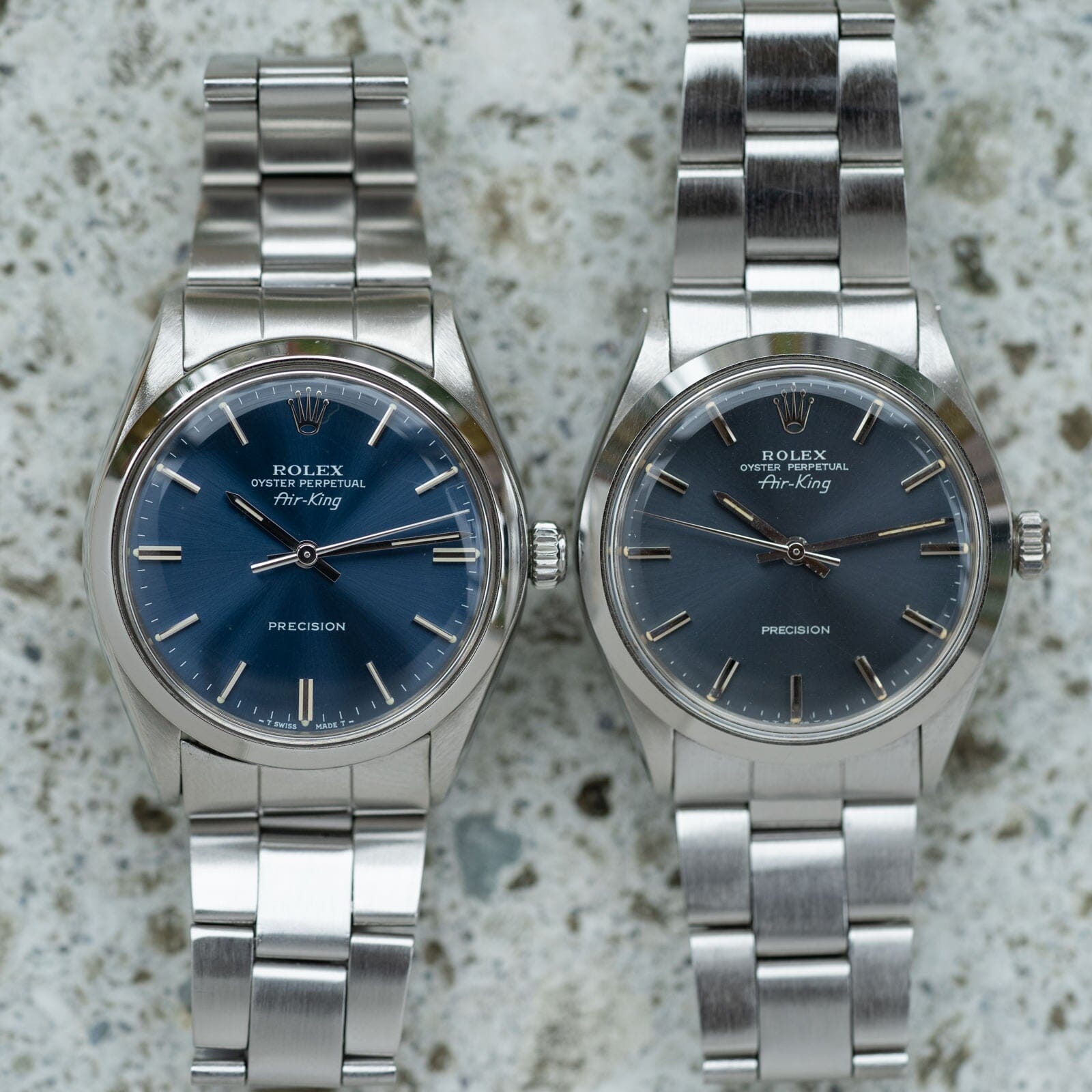 New Arrival
Rolex Air-King 5500 / ROLEX Air-King Ref.5500 is in stock. It's a small size 34mm oyster case and a model with a design that has a somewhat dressy feel. It is rare that two Air Kings a...
Read more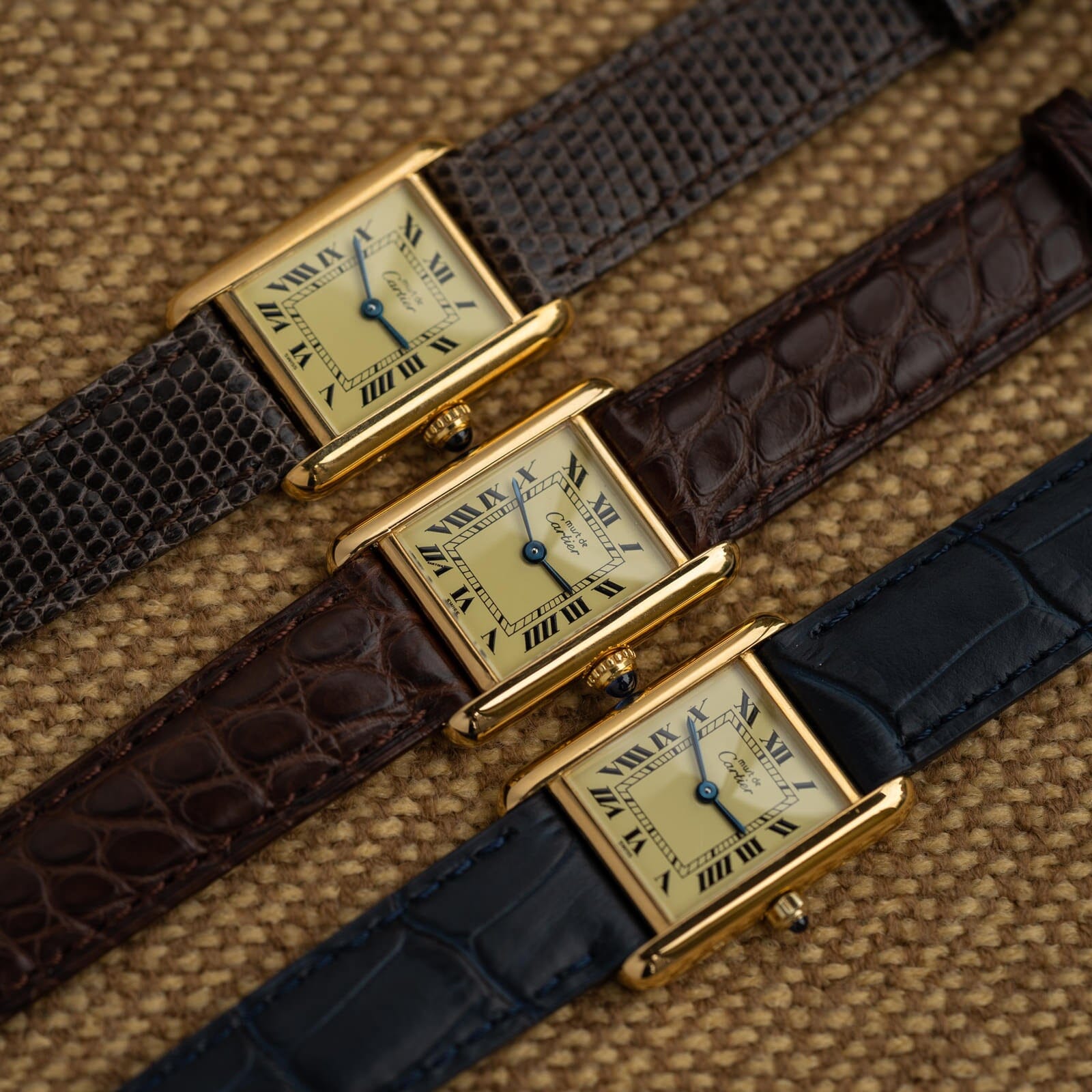 New Arrival
Cartier Must Tank SM / LM is in stock. Mast tank SM size is 3 and LM size is 2. Mast tank SM size is ivory roman for all three. Mast tank LM size is vertical roman and ivory roman. ...
Read more