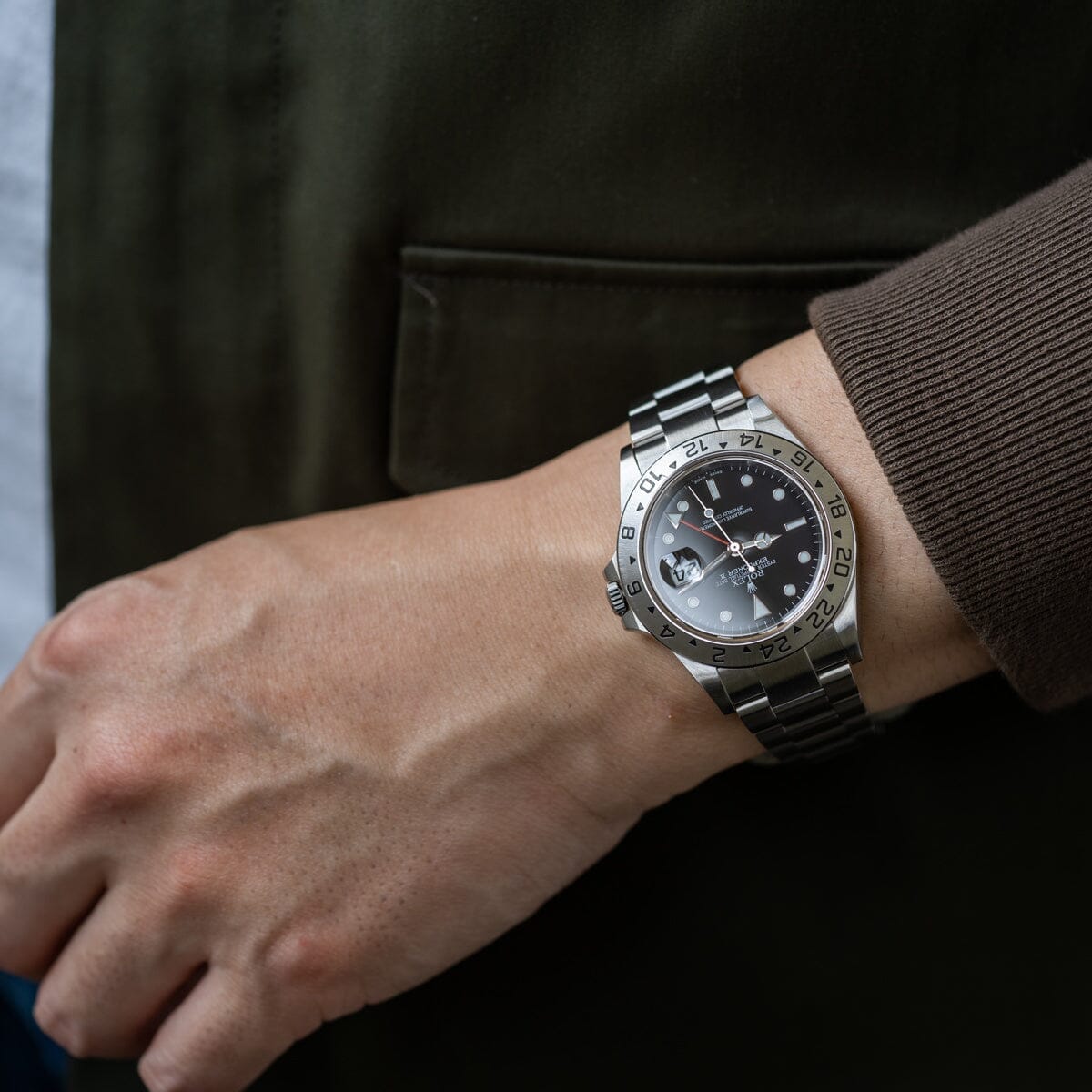 ROLEX EXPLORER II 16570 BLACK
ROLEX Exploer Rolex Explorer II Black is in stock. p>
p>
The watch I bought this time was manufactured in 2004 with the Explorer II Black Dial F. p>
p>
Explorer II, which can be called a semi (post) vintage. Comparing this 16570 with the current Ref.226570, the current model has a thicker lug and a larger case size.
p>
Current model Ref.2 2 6570 p>
p>
The size of "16570" is 40mm and that of "226570" is 42mm, and the size of the needle is larger. If you compare them, you will feel the difference in size more than the numbers, so 16570 is more suitable. p>
The design is simple, and when it comes to the sports type with a silver bezel, you end up with this 16570. p>
p>
As for the movement, Cal.3185 is used until around 2007. p>
This Cal.3185 is a movement with very good stability and maintainability because the balance holder that supports the balance is a twin bridge, and it is highly recommended because it can be used with confidence in everyday use. p>
p>
Rolex Explorer II 16570 with three features: design, case size, and peace of mind for everyday use. p>
You can use it without worrying about the rainy season and the summer season when there is a lot of street rain. p>
Please see product page for details. p>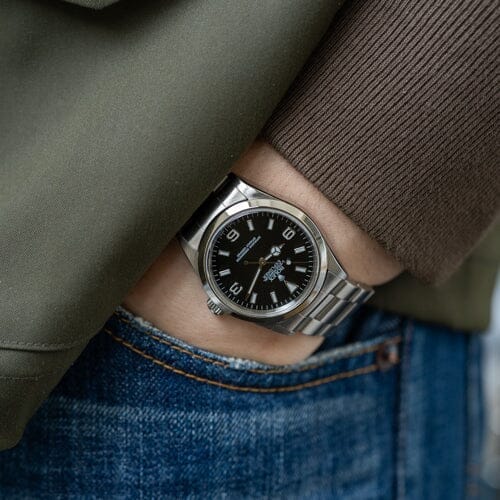 Watch Review
ROLEX EXPLORER I (Rolex Explorer 1) Ref.14270 is in stock. Last month, the new Rolex Explorer I was announced in April 2021, but the reference for the latest model is Ref.124270. (Previous mo...
Read more