Get to know Vintage Rolex Cellini
IN ORO 18 CARATI UNICAMENTE = 18K GOLD ONLY
The case material used for Rolex Cellini is not stainless steel, only precious metals such as gold and platinum.
We use only the finest materials that have been carefully selected, so the sense of quality is not impaired over time.
Another feature of Vintage Rolex Cellini is that it has many simple designs.
The design is so simple that it's clean, so even a model made decades ago isn't old, and it's still nice to have it.
Rolex dress watches and hand-wound watches are rare.
The size of the old men's model is now unisex, so that's also a recommended point.
Rolex Cellini is a watch for adults, isn't it?
History of ROLEX Cellini
The Cellini line started in the late 1920s.
Cellini does not use the Rolex synonym "Oyster Case".
Cellini is basically made of materials such as 18K GOLD / WHITE GOLD and platinum, and the edges and thickness of the case are thin.
As a result of pursuing the conditions and added value required for a dress watch, instead of a highly waterproof case, a movement that pursues thinness in a case that is valuable as a precious metal such as solid gold and platinum, and a simple that does not insist too much It became a design.
That is the characteristic of Cellini.
In Japan, it is called "Cerini", but overseas, it cannot be understood unless you say "Selini". (This is bean information)
The name "Cerini" comes from the 16th century Italian Renaissance engraver Benvenuto Cellini.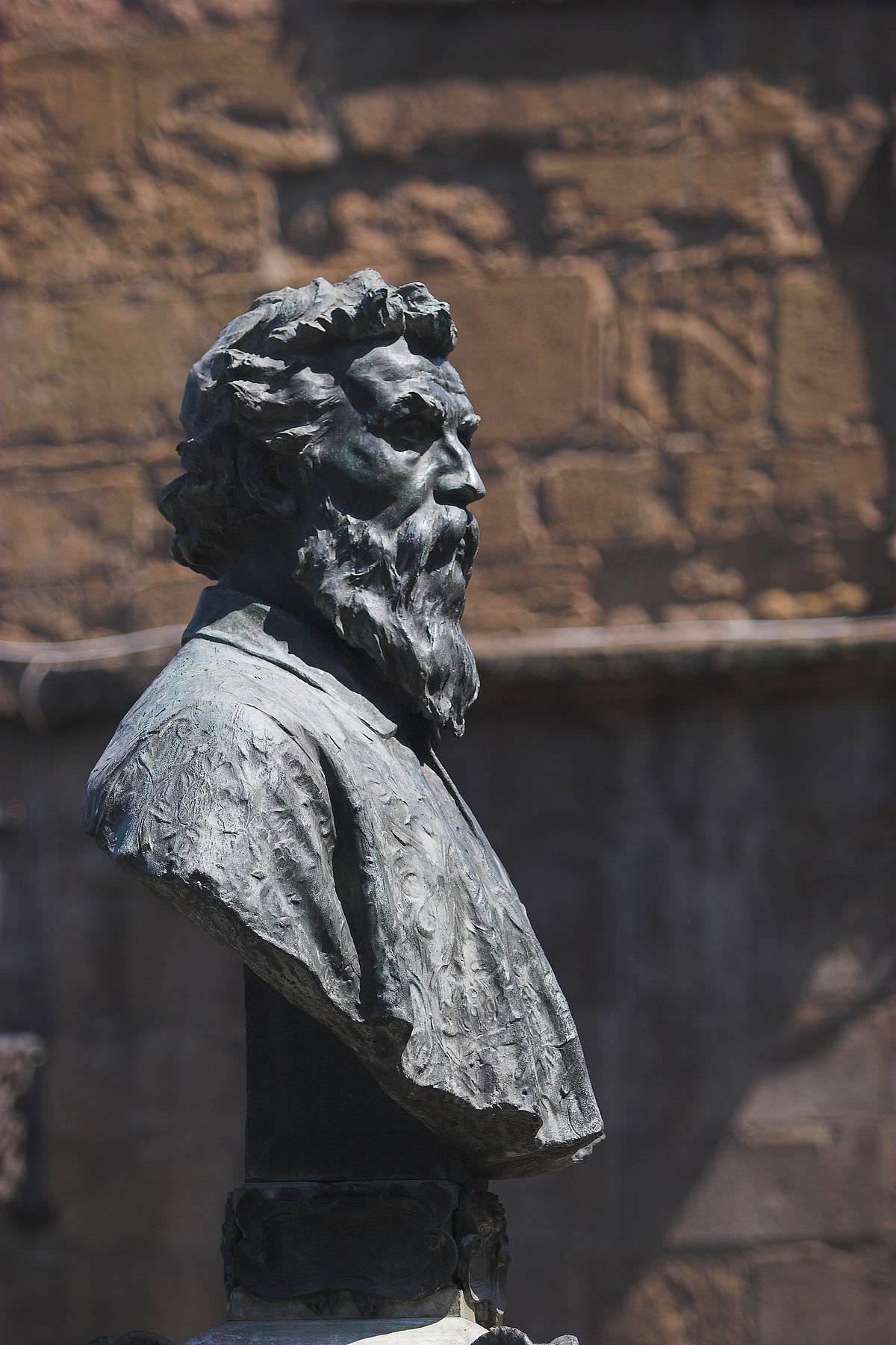 This Benvenuto Cellini is famous as a sculptor and painter. He lived in the same age as Michelangelo and was on good terms.
The fact that this Cellini is the only one in the Rolex collection that has the name of a particular person means that this Cellini has a unique standing position.
Also, let's stick to the movement only that contains a hand-wound Rolex movement. (The current model has a self-winding watch.) Only the dress watch has no second hand and only two hands, a minute hand and an hour hand, which are called two hands.
Some designs do not even have an index (scale) that represents time.
This is the ultimate dress watch, isn't it?
The reason for the lack of an index is that it is positioned as a complete accessory so that it will not be received if you care about time at a party.
---
Let's take a look at the Rolex Cellini model.
ROLEX Cellini 3833 18K WG 1960s
Ref: 3833
Serial: 302xxxx
Year: 1960s
Movement: Manual Cal.1600
Case: 31mm
Material: White Gold
Strap: 19mm
18K white gold is used for the case.
It's so simple that it's too simple with only a thin bar hand on a white Roman dial, but the upright crown is an accent.
Upright crown logo. It's laborious and costly, but it's a big difference with and without it.
Brand: ROLEX
Model: Cellini
Ref: 4135
Serial:W07 xxxx
Year: 1990s
Movement: Manual Cal.1602
Case: 33mm
Material: 18K White Gold
The case is made of 18K white gold and has a slightly unusual design called a rectangular case with slightly rounded corners.
It is also very thin due to the hand-wound 2-needle movement.
The dial is very simple with a deep navy dial, a bar index, and a thin bar hand.
The navy color is good, and it's a fashionable one that can be matched to any outfit.
Brand
Rolex
Model
Cellini
Reference
4112/8
Year
1990s
Serial
W0 xxxxx
Movement
Manual Wind Cal.1602
Case
31mm
Material
18K Yellow Gold
The case is made of 18K yellow gold and has a very narrow edge design. Therefore, the point is that it is gold but not unpleasant.
It is very thin because it uses the hand-wound 2-needle movement Cal.1602.
The dial is a combination of a white dial and an applied (typesetting) Roman index. The hands are gold as well as the index.
The sharp design and color combination is a little characteristic of the watch in a calm atmosphere.
Brand
Rolex
Model
Cellini
Reference
4113/1
Year
1970s
Movement
Manual Wind Cal.1600
Case
26x34mm
Material
18K Yellow Gold
Lug width
16mm
This Ref.4113 is a watch with a rounded rectangle case made of 18K yellow gold.

It's a little big for Cellini of the same age as 26x34mm, but in the current sense, it's a size that can be used by both men and women.

The case design has a relatively narrow bezel, giving the impression that the dial stands out. The bezel is polished and the sides of the case have a different finish than the hairline.

As for the back cover, the outer circumference is polished and the center is the hairline.
The dial is a sunray-finished silver dial with radial lines. Over time, it has changed to a calm ivory-like color.
The index is a multi-faceted long bar index. The bar hand of the same color is also cut, and it is impressive that it shines brilliantly depending on the angle.
The mounted movement is a hand-wound Cal.1600. It is a highly reliable machine that has been adopted for decades including minor change models.
Reference
4112/9
Year
1970s
Movement
Manual Wind Cal.1601
Case
31mm
Material
18K White Gold
Lug Width
17mm
A simple bar hand, a bar index with a silver dial and a cellini with unnecessary things and colors removed. The silver and black coloring is a timeless, timeless and simple color that you can continue to use.
In addition to being easy to check the original time of the watch, it is called white gold Because it uses precious metals, it has a solid sense of quality, and because it is a hand-wound watch, it is thin. When Rolex dropped the elements of a dress watch, it became such a watch, isn't it?
Reference
3804
Year
1970s
Serial
42xxxxx
Movement
Manual Wind Cal.1601
Case
31mm (Without Crown)
Material
18K Yellow Gold
Although it is a round case, the Cellini 3804 features a rounded curved design over the lugs. It's a design that gives a slightly gentle impression because it is more curved than the normal round type.
The finish of the case is radial and elaborate. The horizontal part has a mirror finish that makes a difference in design and looks three-dimensional when viewed from the side.
The Cellini 3804 introduced here has a unified and refreshing impression with all champagne colors. The luxurious gold x blackletter coloring is one of the color combinations recommended by Albitro.
With this size and design, even those who are hesitant about gold watches can wear it without any resistance. The case diameter is 31mm, so it's okay for women to wear it now.
This slightly fluffy and cute feeling is also interesting only in vintage Cellini.
Model
Cellini
Reference
3807
Year
1970s
Serial
28xxxxx
Movement
Manual Wind Cal.1601
Case
26x31mm
Material
18K White Gold
The Rolex Cellini 3807 is a tonneau-shaped case design that is rare among Cellini. The case size of 26mm x 31mm is an exquisite sense of size that is unlikely.
The arm circumference of the model is about 16.5 cm, but it's not too small and not too big for that arm circumference, isn't it? Above all, this design and size are perfect for beautiful shirts and knit styles.
A classic design WG case with an analog hand-wound movement. It can be said that it is one of the watches unique to vintage Cellini, which is rarely seen in current watches.
Model: Cellini
Ref: 3603
Year: 1960s
Movement: Manual Cal.1600
Case: 24x27mm (Without Crown)
Material: 18K WG
Among the Rolex Cellini, the Cellini 3603 has a rare case design called a rectangle that is close to a square. As you can see from the photo side by side with the Cartier mast tank LM size, the point is that the size feeling of "24mm x 27mm" is not too big.
The size of a square or rectangle watch is important, isn't it? The arm circumference of the model is about 16.5 cm. At first glance, you get the impression that you are wearing a slightly smaller vintage watch.
The watch was made in the 1960s about 60 years ago, but it is not too old and seems to have a moderate vintage feel. Compared to the round type, the rectangle etc. are models that are hard to arrive.
Model: Cellini
Ref: 3805
Year: 1970s
Movement: Hand-Wound Cal.1600
Case: 31x35mm
Material: 18K White Gold
Lug Width: 20mm
The Rolex Cellini 3805 features an irregular design that spreads horizontally like a TV screen. Perfect for those who are a little tired of round and rectangular watches and want a slightly different watch that holds the key to dress watches.
Although it is horizontally long, it has a size that does not make you feel uncomfortable even if you wear it, so the watch does not stand out.
Model: Cellini
Ref: 3834
Serial: 37xxxxx
Year: 1970s
Movement: Manual Cal.1600
Case: 23x30mm (Without Crown)
Material: 18K WG
Lug: 17mm
The rare model Cellini 3834 in Rolex Cellini. Cartier mast tank The size is 23mm x 30mm, which is the same as the LM size, and since it is Cellini, it is a WG case made of precious metal.
The combination of a rectangle case of this size, a white dial like porcelain, and an index of Roman numerals is quite rare among the variety of Cellini.
Albitro, which has a lot of cellini so far, has only received the Roman index of this Cellini 3834 porcelain dial once. (It may be related to the fact that we are purchasing depending on the condition etc ...)
It's a vintage watch, and with this size, it's a luxury brand of WG case, but the number is very small.
I'm pretty lucky when this comes out next.
Model: Cellini
Ref: 4014
Year: 1970s
Movement: Hand-Wound (Manual) Cal.1600
Case: 22.5x28.5mm
Material: 18K Yellow Gold
There are several variations of the Rolex Ladies 4014, but I don't see many combinations of this champagne-colored case and dial. If you tighten the color with a black strap as shown in the picture, you can get a sense of elegance and luxury.
The short hand, long hand, and bar index also have a black color, which is a good accent along with the blackletter.
The aged gold case shines astringently, and the color is not glaring, so it is good to wear it easily.
Model: Cellini
Ref: 4103
Year: 1970s
Movement: Manual Cal.1601
Case: 23 × 30.5mm
Material: 18K YG
Cellini 4103 is characterized by a trapezoidal case when viewed from the side. If you look at the length of the hands of the 4103, you can see that it is shorter than other watches? The arrangement of Roman numeral indexes has also changed, hasn't it?
It's a characteristic arrangement, but when you look at the overall balance, it looks like it's all together. The Cellini 4103 has been purchased by both male and female customers, so it's a balance of size and design that can be used for both men and women.
Model: Cellini
Ref: 3804
Serial: 425xxxx
Year: 1970s
Movement: Manual Cal.1601
Case: 31mm
Material: 18K WG
Lug: 18mm
This watch with a unique dial in the Rolex Cellini 3804. It is a navy gradation dial. Rolex lines other than Cellini also have this gradation dial, but when you wear it in the thin case of WG, it gives a unique atmosphere.
At first glance, did it look like this due to aging? You might think, but Rolex has this gradient dial. There are also colors other than navy.
It looks like a stainless steel case and is actually white gold, and it looks like a normal navy dial and actually has a gradation dial and a slight twist.
ROLEX Cellini 3807 WG Navy Dial
Brand: ROLEX
Model: Cellini
Ref: 3807
Serial: 278xxxx
Year: 1960s
Movement: Manual Cal.1600
Case: 26x31mm
Material: 18K WG
Lug Width: 16mm
A classically designed WG tonneau case with an integrated rug. "A man is silent and navy." When thinking about coordination, navy and gray are the basic colors, but many people are looking for watches in navy.
I think it's best to have a high-class WG case at hand. If this is the case, YG can be used easily even by those who are a little strict.
The simple hand-wound two-needle movement is hard to break due to its simple structure, and it is also recommended that it can be used for a long time.
ROLEX Cellini 3804 WG Silver Dial
Brand: ROLEX
Model: Cellini
Ref: 3804
Serial: 244xxxx
Year: 1960s
Movement: Manual Cal.1600
Case: 31mm
Material: 18K WG
Lug Width: 18mm
This Cellini has a very distinctive sandblast dial. The same Cellini 3804 is usually a round round case, but this watch has a very different design near the lugs.
It's hard to see this among the strange species. The sandblasted dial has a rough and vintage feel when viewed from a close distance.
For those who want something unusual that is not ordinary Cellini.
ROLEX Cellini 5112 YG Gray Dial 1990s
Brand: ROLEX
Model: Cellini
Ref: 5112
Serial: E46xxxx
Year: 1990s
Movement: Manual Cal.1602
Case: 31mm
Material: 18K YG
Lug: 17mm
Compared to the 3000s and 4000s, this 5000s is a complete version of the Rolex Cellini, a hand-wound Cellini. Compared to the Cellini 4112, which is the previous generation of the Cellini 5112, the design of the rug when viewed from the side is different.
When it reaches the 5000s, the shape of the rug seems to be slightly rounded (like a teardrop?) design It has become. I feel that the case is also slightly thicker. The big difference is that the movement has been changed from 1601 to 1602, but you won't notice it during normal use.
---
There are many other models of Rolex Cellini. This time, we have introduced the items that have been handled by Albitro. Did you find a model that you were interested in, including the size and balance when you put it on?
It is often said that Rolex had such a watch, probably because the model itself called Cellini is not very well known. If you bring this charm of Rolex Cellini before the world is aware of it, you may become a true fashionable person.
It is also recommended for those who simply do not want to wear it with people. The value of the Rolex brand, the good design, and the affordable price. Everything is balanced. I think it's a watch that doesn't hurt in terms of asset value.
If you are looking for a dress watch for adults, please consider Cellini as a candidate. Rolex Cellini is Arbitro's favorite item.
---
Click here for content that introduces more vintage Cellini.
[ROLEX Cellini]
A watch-style gallery where you can check the size and atmosphere of Rolex Cellini's wearing photos.
How to wear ROLEX Cellini ↓
New Arrival
Introducing today's newly arrived watches. ・ ROLEX Submariner Date 16610 ・ ROLEX Air-King 14000 Black ・ Cartier Santos Octagon LM QZ SS / YG ・ Cartier Santos Galbee LM QZ SS Two Rolex a...
Read more