Change Cartier Tank to D Buckle
Introducing the much-requested change to the D buckle for the Cartier Tank.
I think the advantage of the D buckle, which is not found in regular leather belts, is that it is less likely to fall off when worn.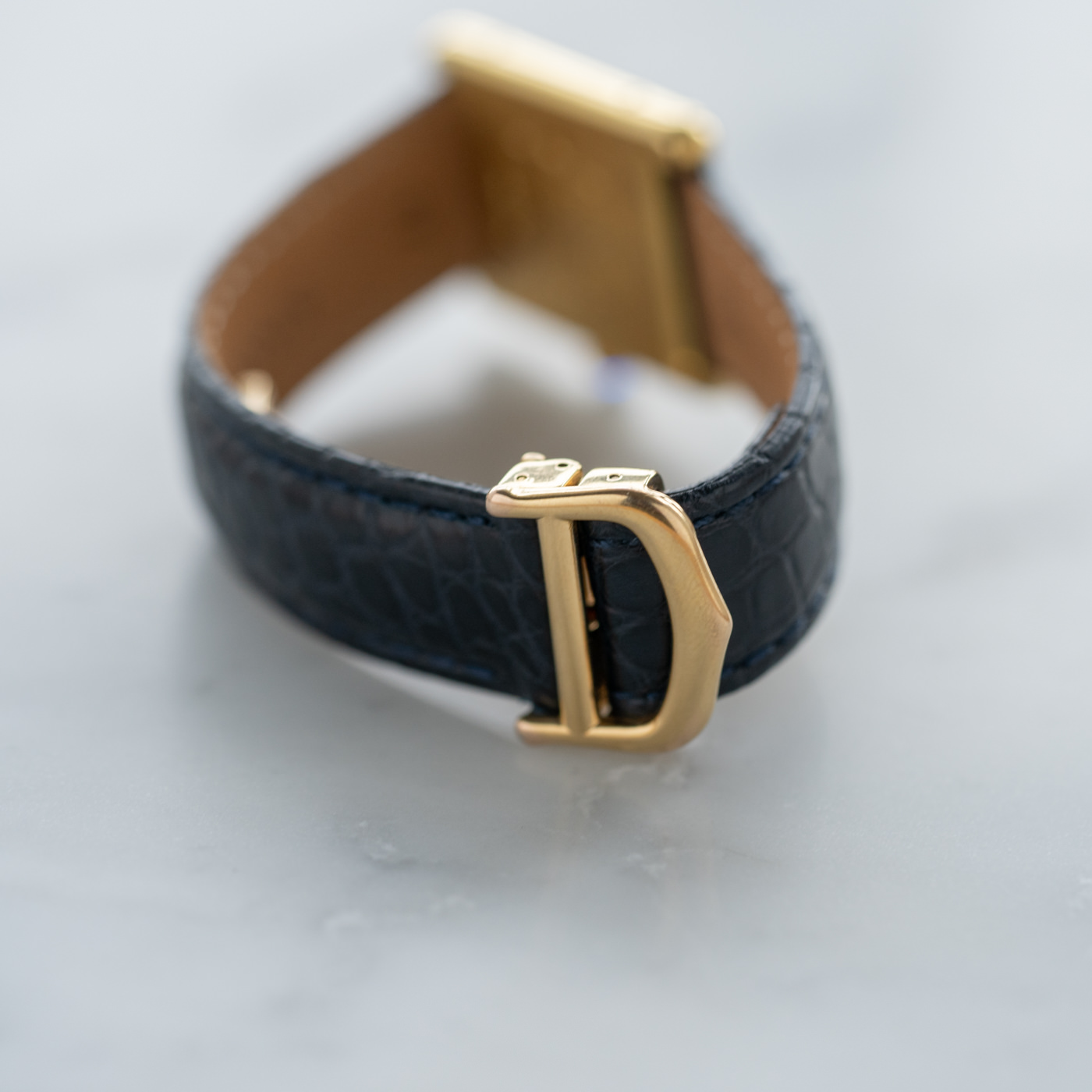 Have you ever had a drop at this stage? Make sure to put it on a desk or soft material in case it falls off.
This happens every day, so I have to be careful. The most common cause of failure is the case that it is dropped and damaged when it is installed.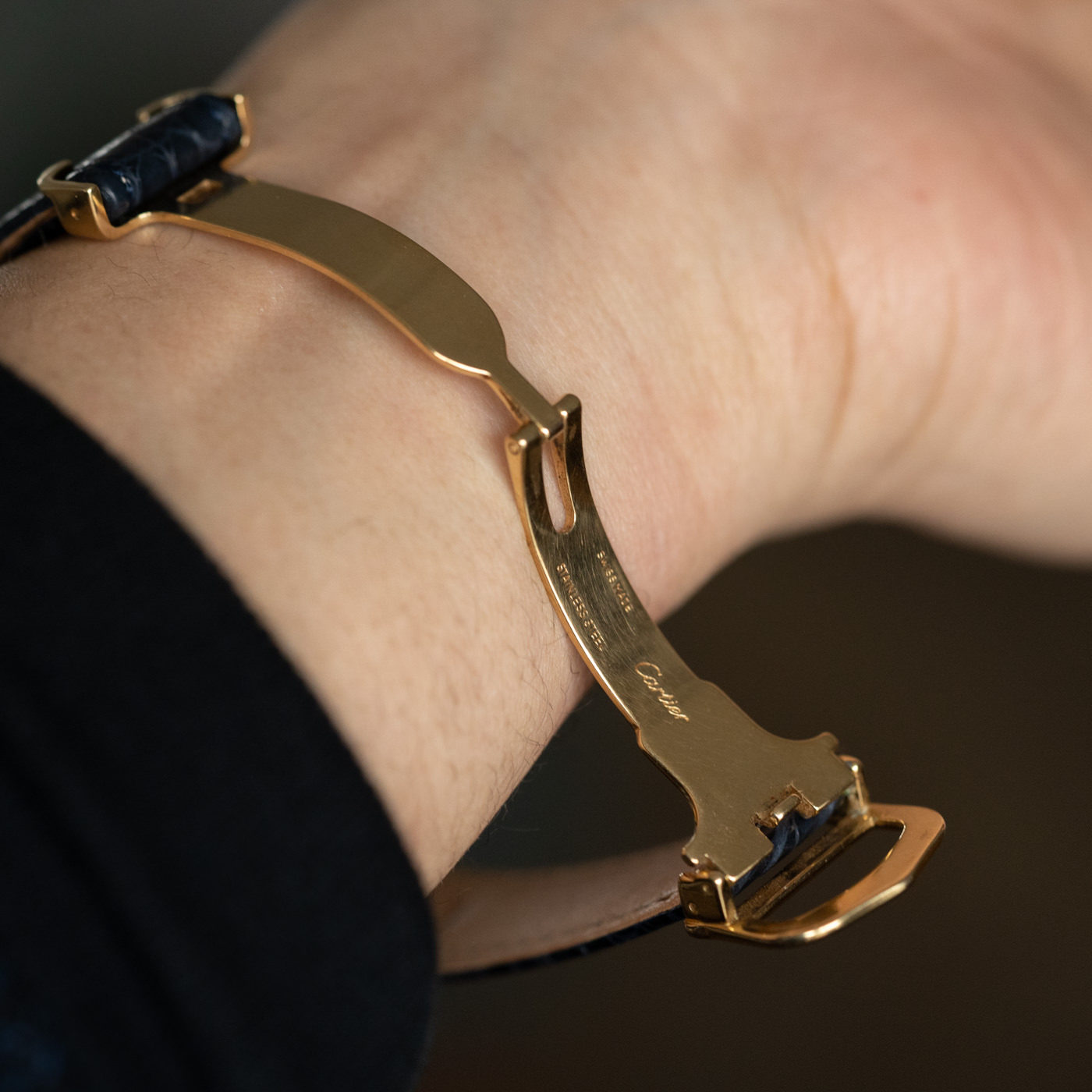 It's rare to see the structure of a D buckle in detail. This part is folded. By the way, the "D" in the D buckle is the D for Deployant. For more information, look it up in the French dictionary.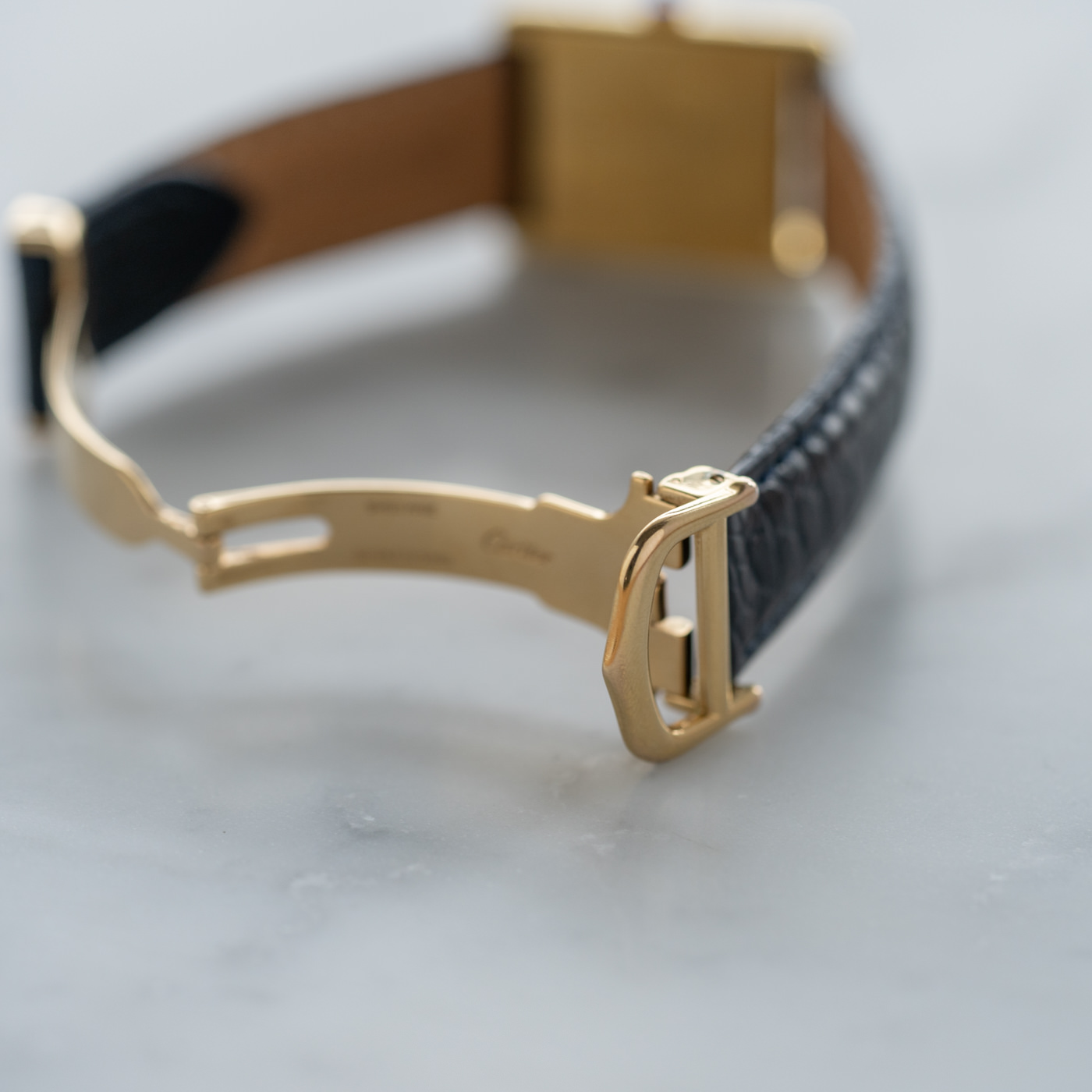 This buckle design feels like Cartier. There are two types of genuine D buckles, gold-plated and solid gold, but the prices are completely different.
A solid gold D buckle costs about 2 to 3 times as much, so if you're not too particular about it, I think gold plating is enough.
If the watch uses a solid gold case, a solid gold D buckle would be better.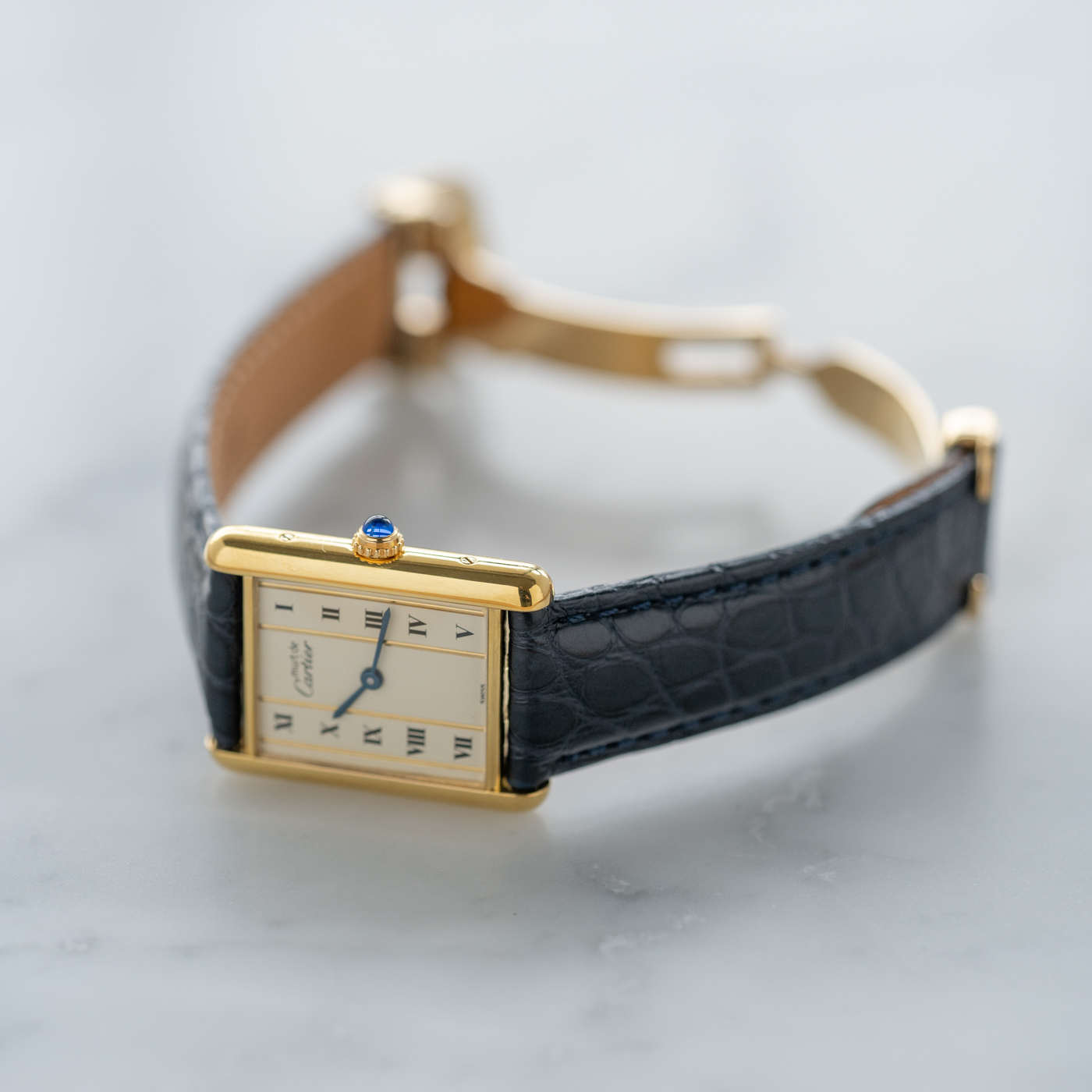 The leather belt for the D buckle is a little different from the normal belt.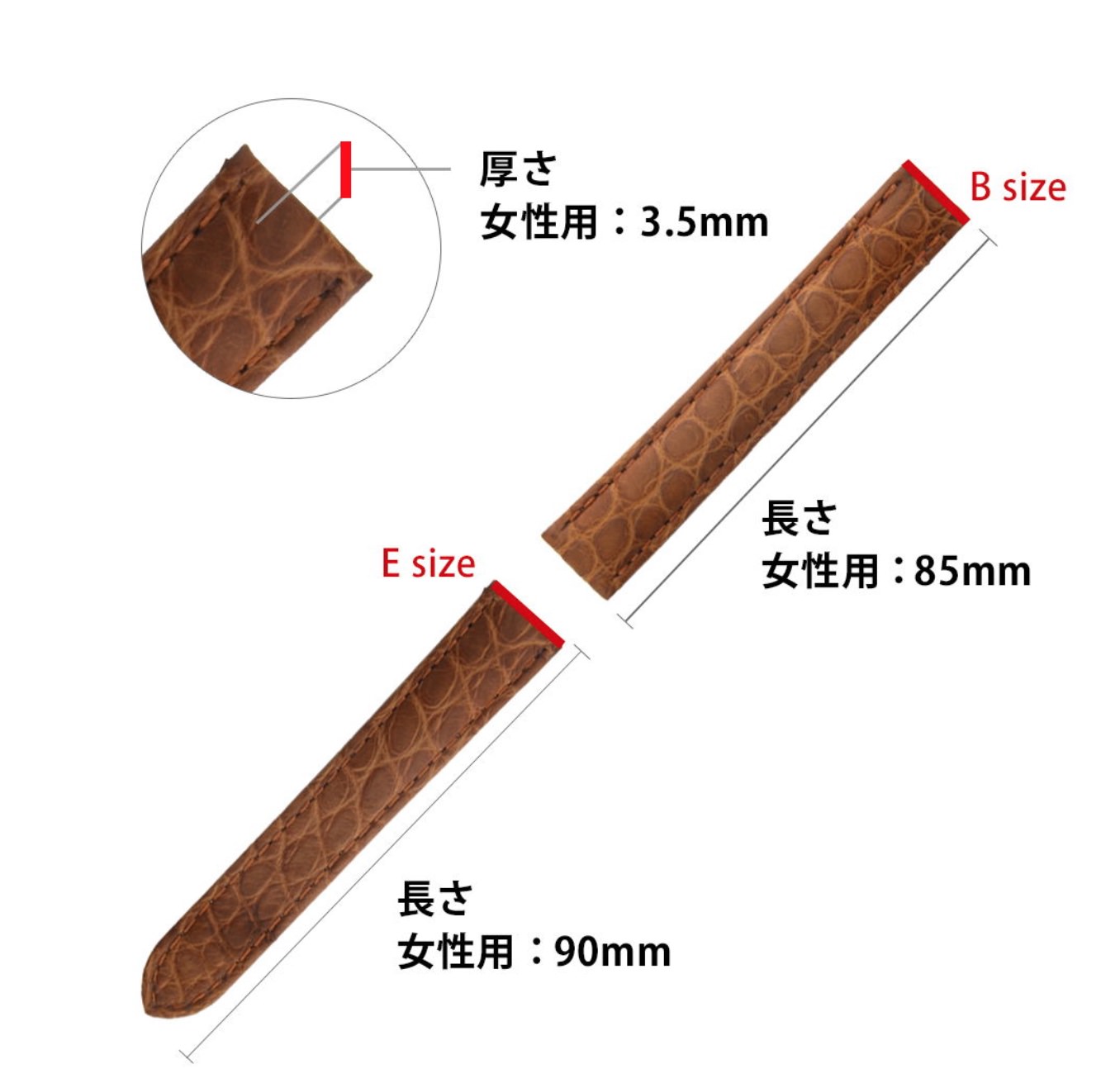 Please note that the D-buckle belt can only be used with the D-buckle and cannot be used for other purposes.
The length can be adjusted with the metal part on the opposite side of the buckle.
Adjust the length by folding back on the bracket. (Left part in the picture)
Details on how to install CASIS can be found on Cynthia's page, which sells CASIS.