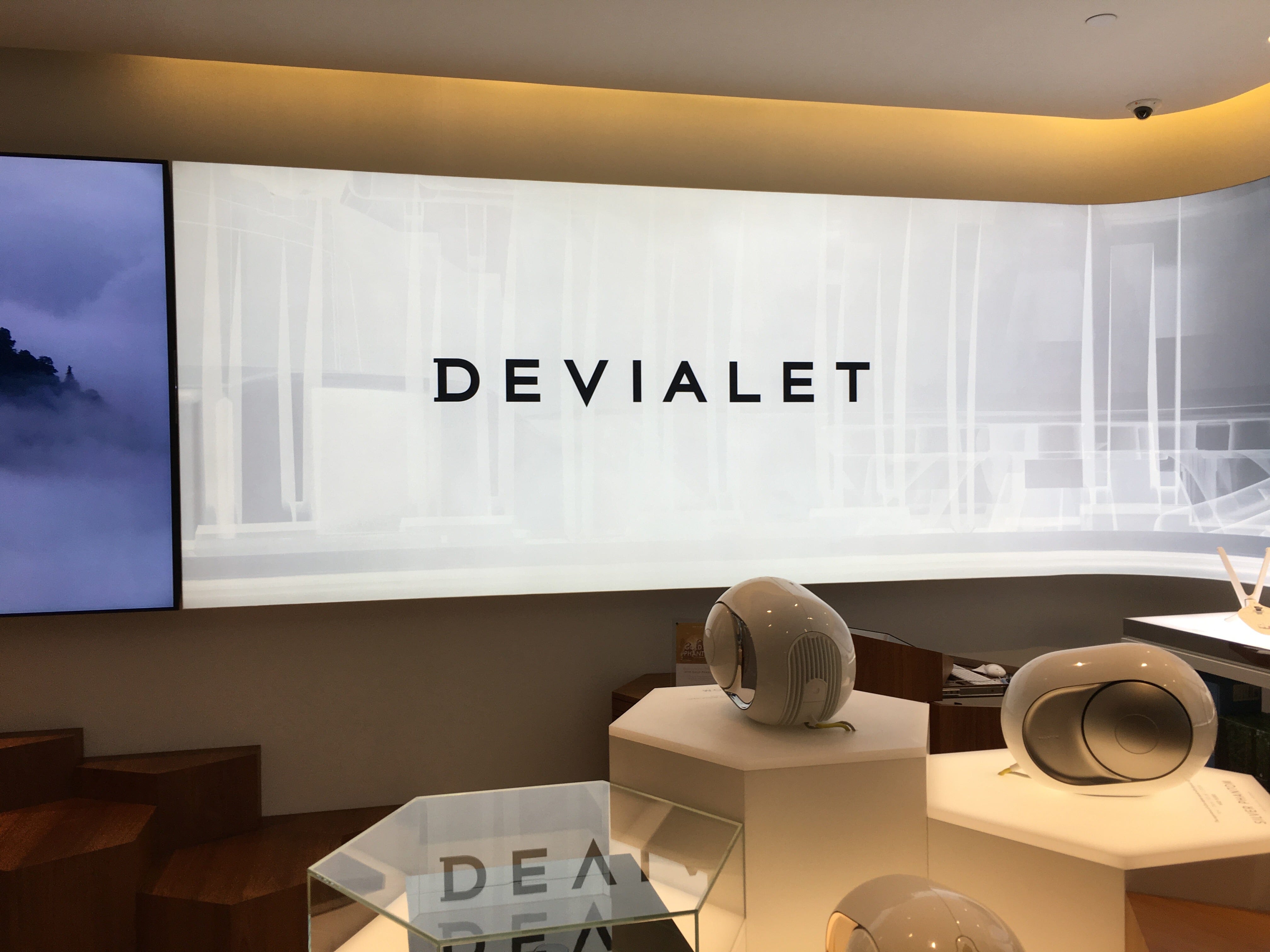 The audio equipment (speaker) of the road surface store has been decided.
The audio equipment (speaker) of the roadside store has been decided.

It is a brand called DEVIALET. p>
p>

Where did "French Tech" come from, which appeared in the magazine WIRED around June 2017? I first learned about Devialet in the article "What I learned by infiltrating the startup ecosystem in Paris."

I was quite worried, but at that time, I couldn't see the real thing because there was no place to handle it in Japan.

When I went to Hong Kong in October of the same year, I happened to be in Devialet at IFC Mall in Central (the ferry terminal that connects Tsim Sha Tsui and Hong Kong Island). There was a showroom.

I remember being surprised when I listened to it as well as the design of the appearance. p>
The photo was taken at that time.

It's been 4 years since 2017, and you can finally listen to Devialet calmly.

This speaker is characterized by its amazing sound spread. p>
p>
Devialet pursues innovations (hardware, software, internal and external design, manufacturing) that are particular about every corner in order to deliver a sound that has been refined to the utmost. p>
We built a dedicated factory for Phantom, hired talented people with various experiences in all industries, and designed our own robotic assembly process and quality assurance system. p>
With over 200 patents and over 90 awards, Phantom Speakers have reached unrivaled heights. p>

I'm planning to put a record player so that I can listen to records. p>
I'm still wondering where to install the speakers.

Albitro's commitment is packed everywhere in this roadside store, and one of the elements is "sound."

I think most people haven't seen or heard it yet, so please look forward to it. p>
News
More important news than Albitro
It's pretty big news. The title looks like something bad, but Albitro will open a roadside store! The opening schedule is around the end of July. (Soon) The place is on the first floor o...
Read more
Watch Review
Citizen's highest peak mechanical watch in the 1960s is this Chronomaster. This watch, which is ranked as the highest rank among domestic watches at that time, was manufactured from October 1...
Read more